Journal: It is about 70,000 upcoming visitors. What are your predictions?

Jean Bernard Bavaria : "Terres en Fête" is a popular event for professionals and the general public who want to discover all aspects of the agricultural world and, in the broadest sense of the term, a rural area that does not exist without farmers. I don't have any numbers in mind, but the bottom line is that visitors are happy. The event takes place mainly in the open air. Every effort is made to receive visitors in the best possible conditions.
You announce nine universes and many themed villages. What's new compared to previous editions?
The winning formula for "terres en fête" is to unite the nine different worlds that make up the portrait of the world of regional agriculture with its breeders (more than 500 animals), public authorities, including businesses, artisans and training institutions.
This year, a new village "Work in the Meadow" is born, which is fully dedicated to the promotion of trades and employment. In 2021, Hauts-de-France had more than 21,000 employment projects in the agri-food sector; In 2022, the same trend will follow. It is not always easy to navigate and navigate. The new space offers time for discussions and meetings with professionals who have come to share their careers. An agricultural advisor, gardener, new technology driver, breeder, agronomic engineer, etc. will explore and discover many opportunities in all positions, consulting and services. Many, but not limited, job offers of the exhibitors will also be displayed on the virtual wall.
Other village features?
The gourmet village is enriched and will have local colors, with authentic regional flavors, country cheeses, traditional pies, country honey and farm-made ice cream. The catering will be honored by regional producers represented by our regional collective brand "Saveurs en'Or". In addition, the professional vehicle area will be suitable for various brands of commercial vehicles and 4x4s.
The emphasis seems to be on students. What are the goals?
On Friday, June 10, nearly 6,000 students from various classes (from kindergarten to 6.e) will be accommodated. Accompanied by Savoir vert, a regional association of educational farms, young people will come to meet the agricultural world in all its forms. From training to employment, from cultivation to competitions, they will be able to dive into the world of agriculture and, why not, discover new challenges.
What about availability?
The show is open all three days from 9 am to 7 pm. There will be two bicycle parking spaces. A lot of work has been done with our partner Artis to facilitate access to the show. Many free car parks, including Arras Station, will be served by a shuttle bus in less than 10 minutes.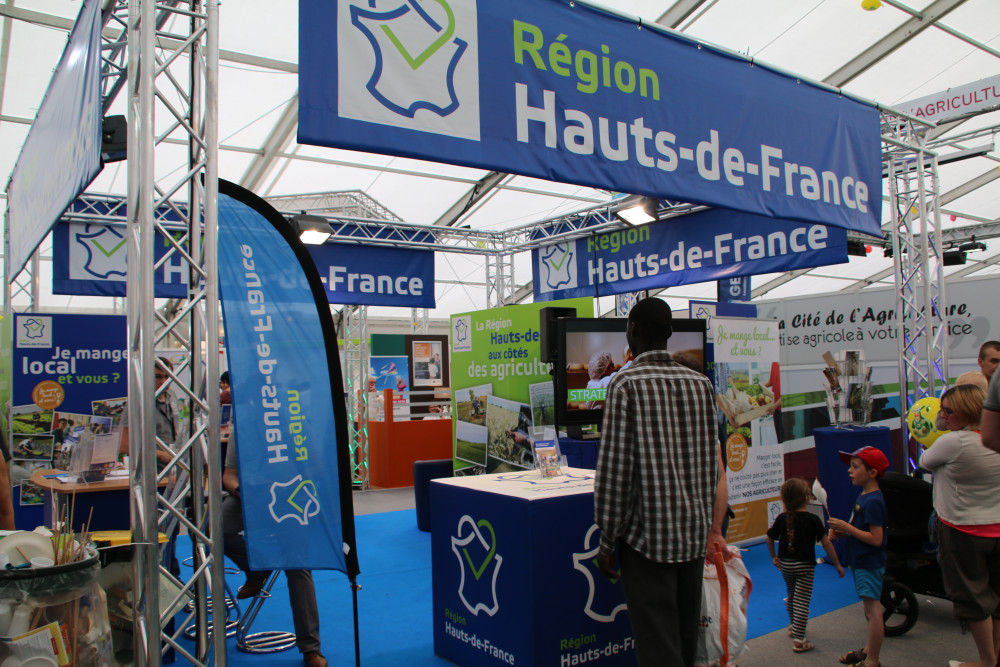 Labels:
"Falls down a lot. Writer. Passionate alcohol maven. Future teen idol. Hardcore music practitioner. Food fanatic. Devoted travel fan."