Fallon Sherrock and Lisa Ashton lead the PDC Women's Series with the latest events taking place from 25 to 26 June in Barnsley; watch World Matchplay and Women's World Matchplay at Winter Gardens in Blackpool on Saturday, July 16 – Live at Sky Sports Action
Last update: 23. 6. 2022 6:54
Fallon Sherrock and Lisa Ashton lead to Blackpool, but this weekend in Barnsley are qualifying places for the women's world match.
With only four Women's Series events left in the deadline, it promises to be a decisive weekend at the Barnsley Metrodome, as a number of big names are looking for a place in the new £ 25,000 tournament.
The top eight players in the PDC Women's Series, which follows the event next weekend, will seal their place in the upcoming Women's World Matchplay match, which will offer the winner a place in the Grand Slam of Darts.
Ashton is leading the way after winning five of the inaugural eight events, and the former Tour Card holder will be back in action as she seeks to increase her leadership in the Order of Merit.
Sherrock's "Queen's Palace" is also set to worship in Blackpool after a series of titles in 2022, although she could skip Saturday's double match if she advances to the Dutch Darts Masters quarterfinals in Amsterdam.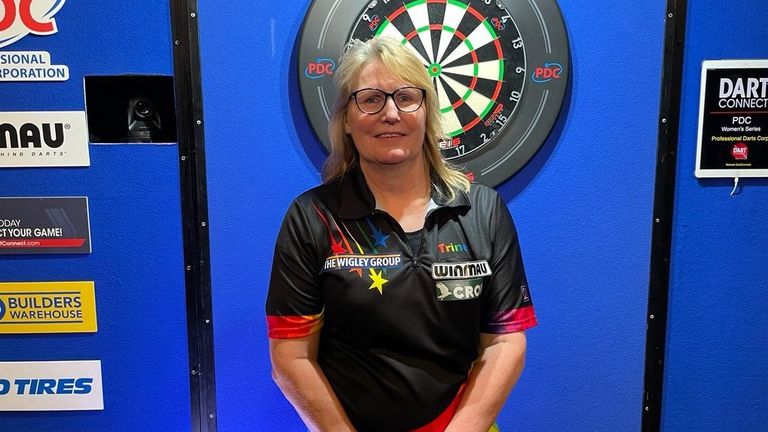 Lakeside 10-time champion Trina Gulliver won her first title in the women's PDC series in the fifth event and is among the eight preliminary qualifiers before events 9-12.
Lorraine Winstanley, Laura Turner, Rhian Griffiths, Jane Densley and Aileen de Graaf form the current eight, while former PDC World Cup qualifier Mikuru Suzuki is still in the game.
Sky Sports' Turner reached the final of Event Five – shocked Sherrock on the road – before she did the same in Event Six – but will now try to go one step further when weekend action resumes at Barnsley.
"It was nice to have a good run and then make another good run on it," Turner said. "Really, really, please, but the next day you underestimate how exhausting it can be, because the matches are only one after the other – they are relentless.
"I finished the first final against Trine Gulliver and I was immediately called to the first match of the next series because we played two a day.
"I made it to the quarterfinals of the third tournament on Sunday, but I was completely exhausted in the afternoon. It was great to be mixed with all these amazing women."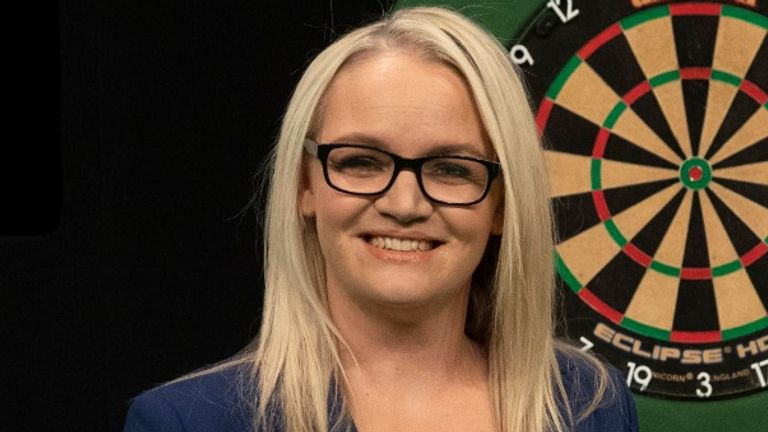 "It would be great to be part of this opening match for the women's world. If not, I'll be in the comment box, but the goal is to play."
Laura Turner
Turner said of the problem of exhaustion during the weekend's events: "It's not necessarily physical exhaustion, it's mental. You have to be so focused on darts and there are times when you play and when you make a mistake." or slips, you must try to stand back and avoid all those negative thoughts.
"It was mental exhaustion to the point where I said, 'Can I keep doing this?' but then I had to say, 'Yes, you can,' but obviously I couldn't. "
Turner said of the dominance of Ashton and Sherrock: "They're great. It was nice to get a result against Fallon, but Lisa was pretty adamant."
"It's great to see the different names coming into these finals. We said Lisa and Fallon were so, so dominant in eight tournaments, but we also won Trina Gulliver and they were like Rhian Griffiths, Jo." Locke, Katie Sheldon, so there are competing players.
"The more we do these tournaments and set standards like Lisa, Fallon, Mikuru Suzuki and Lorraine Winstanley, the bigger the field."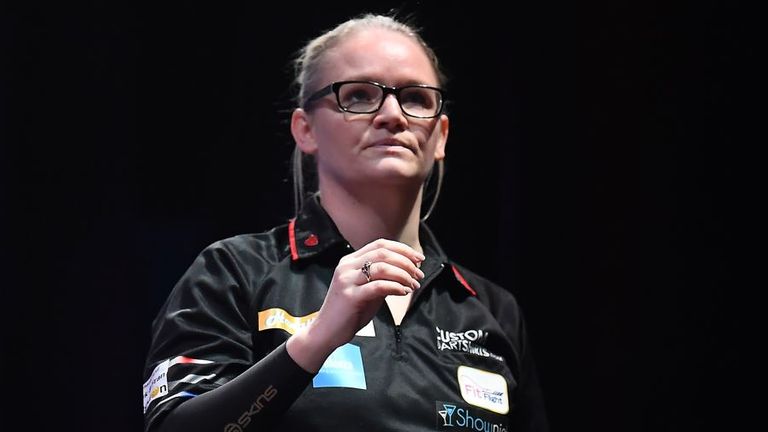 Turner is now in the best position to compete in the women's world, but the pitcher from Surrey does not want to put any pressure on herself to get into the last four events.
"I'm fourth right now and I have to be in the top eight by the end of Event 12, so I think all those nerves from Lakeside will come out on the big stage in Blackpool," she said.
"It would be great to be part of this opening match for the women's world. If not, I will be in the field of commentators, but the goal is to play."
Check out daily darts news at skysports.com/darts, our mobile app and our Twitter account @skysportsdarts. On Saturday, July 16, we are back at World Matchplay and Women's World Matchplay at Winter Gardens in Blackpool – live at Sky Sports Action.
"Internet evangelist. Twitter fanatic. Hardcore entrepreneur. Incurable analyst. Extreme food junkie. Unapologetic tv maven. Reader."